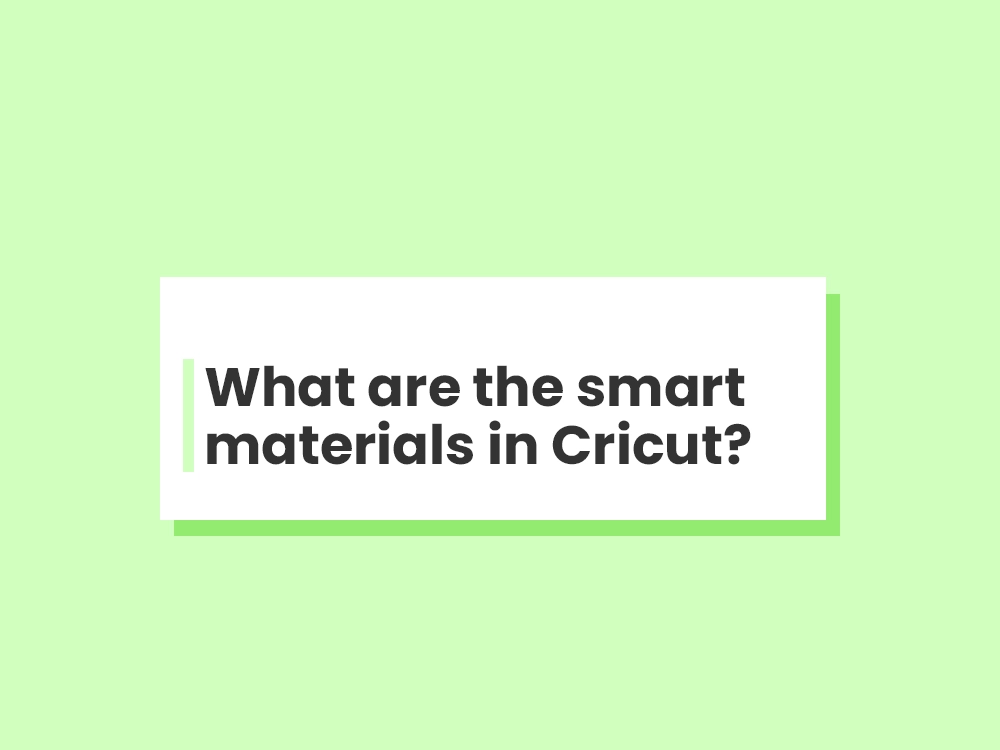 What are the smart materials in Cricut?
Cricut is a popular cutting machine with a series of 3 machines for different types of usage.
Generally, you can use different types of material with the Cricut machine to make a cut or shape cutting task. Cricut smart materials are some standard materials for regular tasks that Cricut sells officially.
Cricut releases two new machine models - Cricut maker 3 and Cricut explore 3 in June 2021. These two models are successors of previous ones and come with two major upgrades. one is the high-performance motor. Now, you can perform the tasks at X2 speed with the powerful new motor. The second upgrade or extension to the machine's functions is a new series of materials that Cricut released with the name of Cricut smart materials. If you are familiar with the usage of Cricut, you know it is a difficult task to make the long cuts using the generally available mat sizes so Cricut introduced this new smart material thing that let you create very long cuts without using any mat.
Right now there are three types of smart materials available:
1. Smart Vinyl: Best for mugs, tumblers, wall stickers, and other similar uses. This material comes in different 5 sizes from 13 in X 3 ft to 13 in X 75 ft.
2. Smart Iron-On: For personalizing T-shirts, and other items. Smart Iron-on material comes in the same sizes as Smart Vinyl.
3. Smart Sticker Cardstock: Ideal for the card and scrapbooking.
These new materials are developed to extend the functionality of cutting machines but you can always use other third-party material for normal use and it will cut fine.
Where to get Smart materials?
You can visit the official website of Cricut where you will find lots of different options to select from. Many color verities and sizes are available on the website for the smart materials that you can select as per your needs.
Does smart material work with any other company's cutting machines?
There are some other cuttings machines available from silhouette and brother company that you might be using. I am not sure if these smart materials by Cricut will work well with that machine or not. As they are developed by Cricut for very specific use in mind, I suggest you first give it a try on a smaller roll before placing any big order if you are not using a Cricut machine.
Leave a reply